Mrs Mills Experience on BBC4.
The Mrs Mills Experience were filmed by the BBC at their concert at the Brixton Prince Albert, south London in July 2012 (
See photos of the show here
).
The footage was used in an hour-long documentary called 'Let's Have A Party - the piano genius of Mrs Mills,' with the program being first broadcast in October 2012.
Here's some screengrabs from the documentary.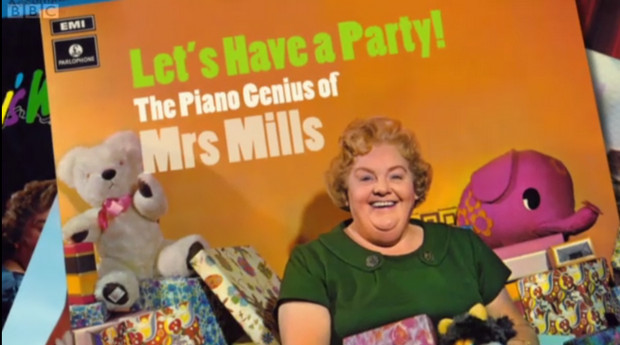 Intro for the documentary.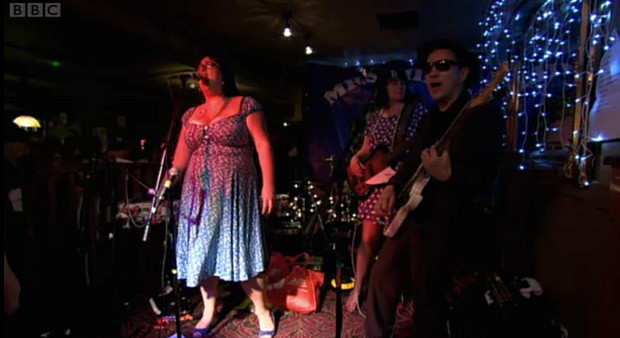 The Mrs Mills Experience onstage at the Prince Albert - as seen on BBC4.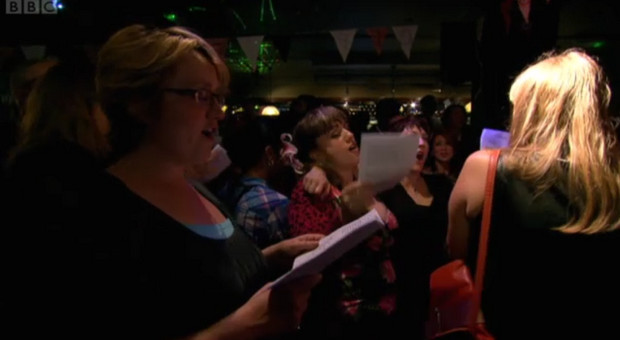 Crowd singalong!. We always hand out songsheets to make sure we get some rousing choruses on the go.
Getting into the Mrs Mills party spirit.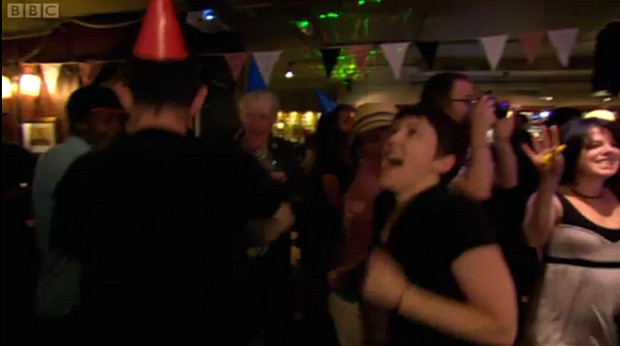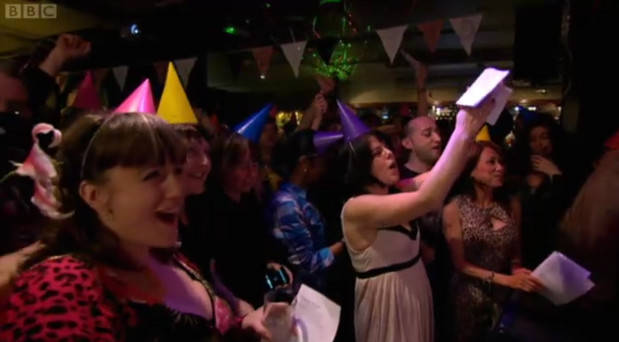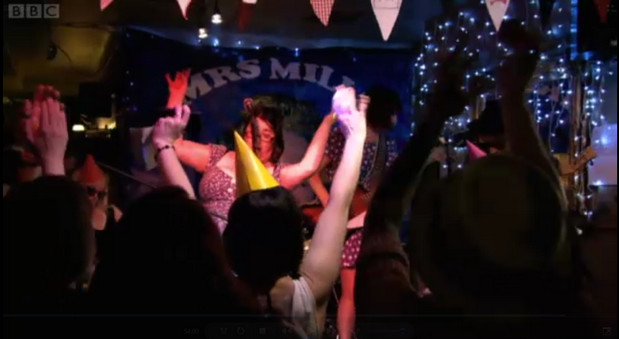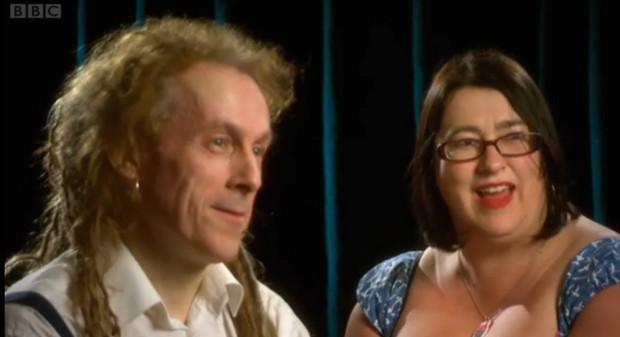 Band members were also interviewed for the documentary.
About the band:
The Mrs Mills Experience tries to recreate something of the party atmosphere of the late, great Mrs Mills shows - if you like the sound of us,
please like us on Facebook
and look out
for our forthcoming shows
!
«
Back to homepage